This lockdown made me look into the memories of my travel which got compressed somewhere in my phone memory. I found some pictures of Pul Kanjari in particular which I thought of sharing with you all.
Situated at a distance of 5 km from the Wagah Border Pul Kanjari is a well-preserved historical site that has recently caught a lot of attention of travelers from all over the world who plan a trip to the Wagah border. It is said that the leader of the Sikh empire, Maharaja Ranjit Singh would stop for a break while passing by with his retinue. The site is situated near the villages of Daoka and Dhanoa Kalan, right on the Wagah Border. It is an ancient building in the village which has history, beautiful ruins and a tale which is every bit as fascinating as it gets.
Pul Kanjari has a temple, a mosque, a gurdwara, a Sarovar (holy lake), and a bridge which has a story of its own. Historically, it is said that Maharaja Ranjit Singh ordered the construction of a bridge over a small canal when Moran, a dancer who used to perform in the Royal Court of the Maharaja, lost her pair of Silver sandals while crossing this canal which was linked to river Ravi and was built by the Mughal Emperor Shah Jahan in order to irrigate Shalimar Gardens of Lahore.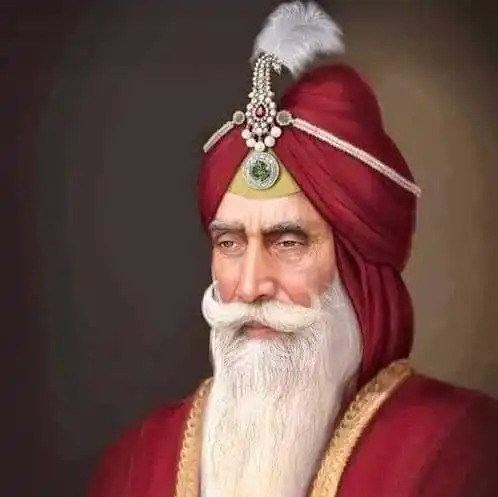 Since the dancers during those days were addressed as Kanjari, hence, the bridge was named 'Pul Kanjari'. It is also a place where you can easily see the border fences of India and Pakistan. Pul Kanjari was taken over by the Pakistani troops during the Indo-Pak wars of 1965 and 1971 due to its close proximity to Pakistan. It was later captured by the Indian army and a memorial stands as a testimony to the supreme sacrifices of our soldiers which I will be sharing in my next blog.